The idea was not to grow out my hair. Seven months ago (during my last haircut), I did not think it would be spring before I cut the locks springing from my skull. That said, fall gave way to winter, which began to yield to spring, and during that time my hair continued to grow, unaccosted by the barber's shears/scissors. The resulting forest/afro of hair got rather curly in the end.
With the warming weather, I consulted many opinions, and soon realized that I had to cut the dangerously thick locks before my head overheated in the approaching hot weather of late spring and early summer.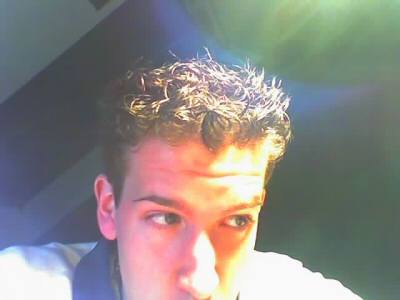 Thankfully, said haircut performed well today, allowing my head to actually breathe in the eXtreme 81 degree heat (I capitalized the 'x' so you know how extreme the heat was). If anybody from south of here is laughing, you should - Minnesota winters are cold, dudes. However, this makes the springs and summers around here heavenly - you value what you frequently lose. Oh, any good haircut stories? Leave 'em in the comments.