Hi, Ess. I really should check in more often here, but of course I have many excuses: all those little things I've been working on that seem big now and I'll forget in the future. In between those, I get to see you. I'm not always there, though. For that, I am very sorry.
Sometimes you dress up as Super Essie: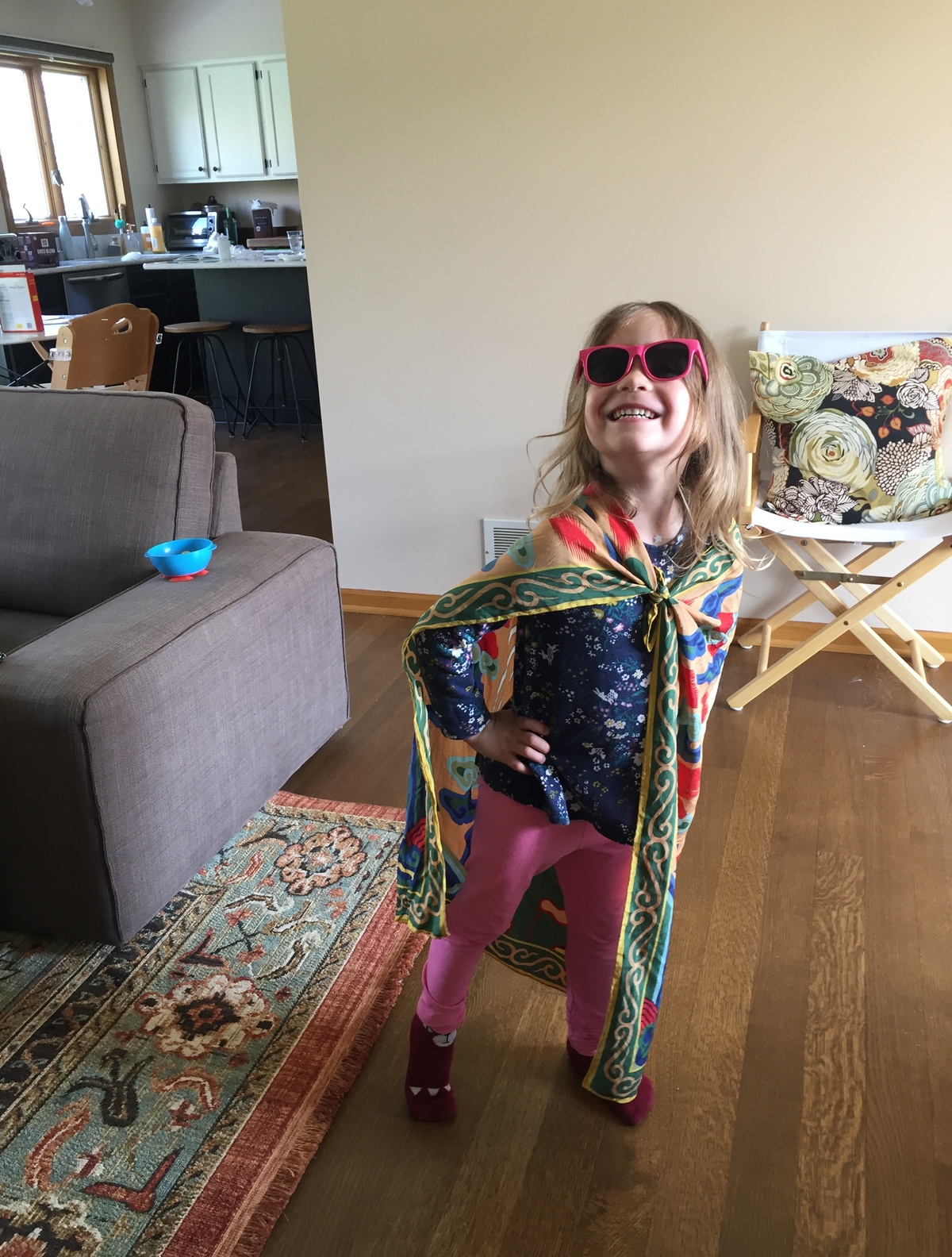 And sometimes you dress up as a cat: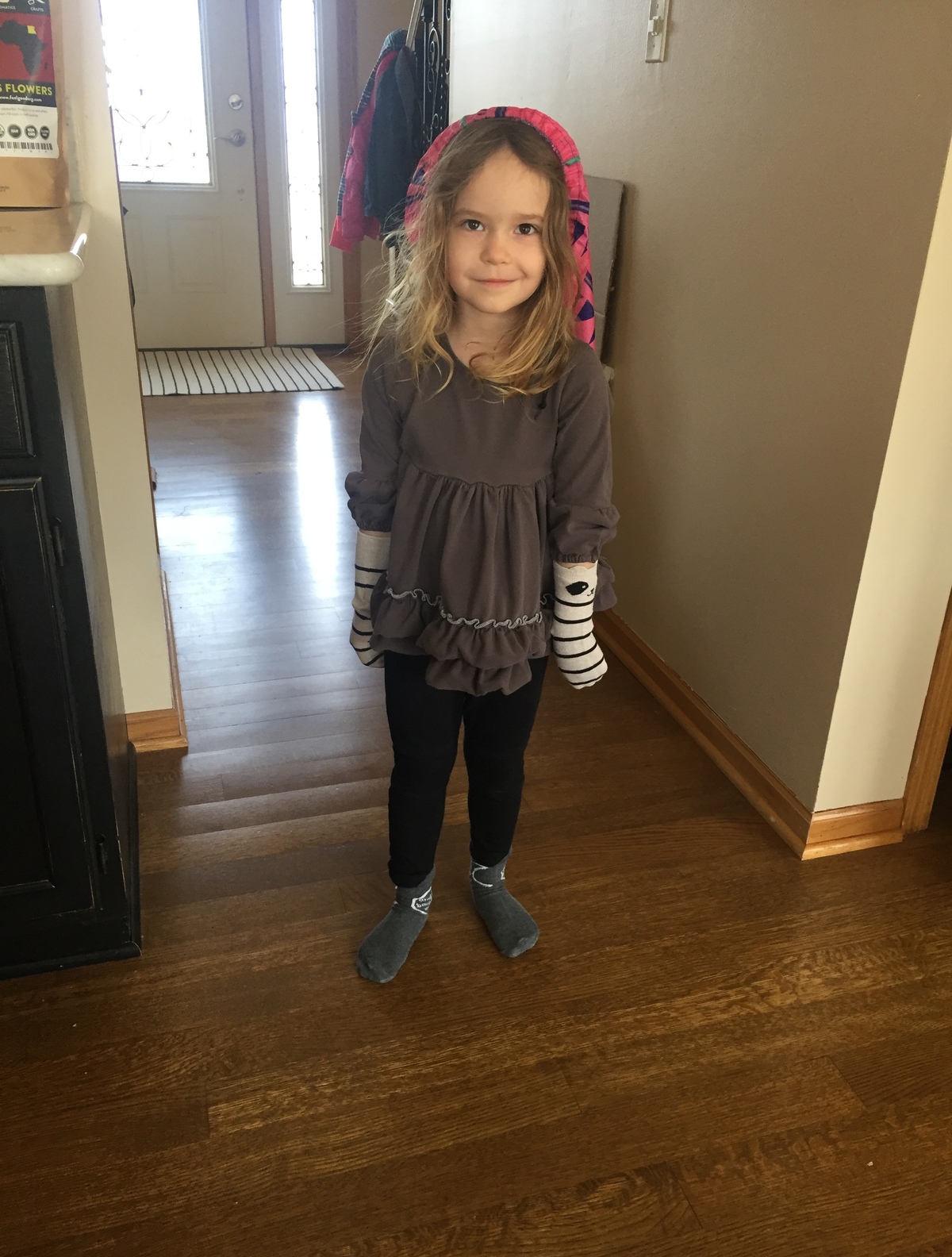 Or you tuck Poppy in for bed: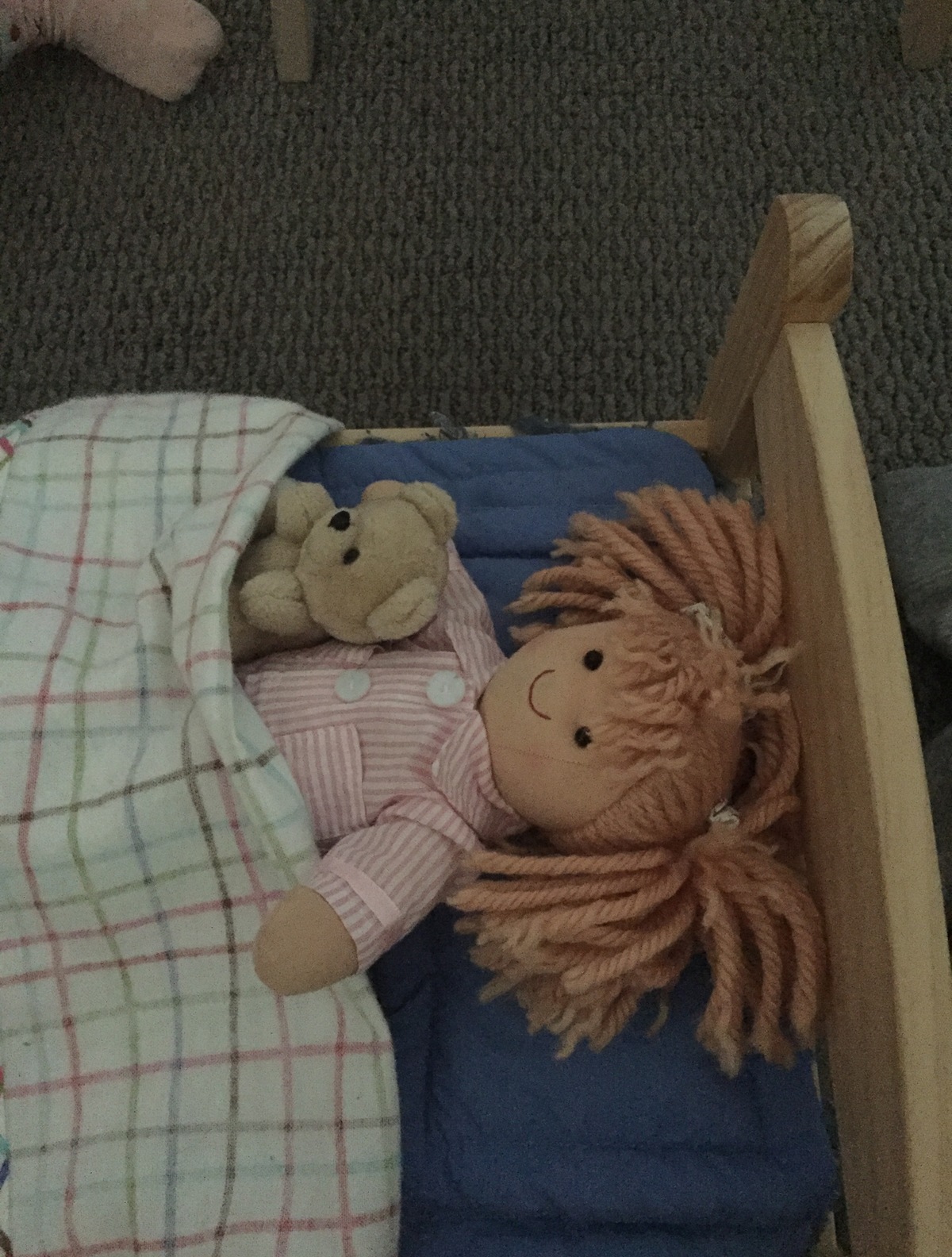 But sometimes you fall and lacerate your forehead so badly that, when your Mama looks at it, she immediately knows that it is time to go to Children's Hospital: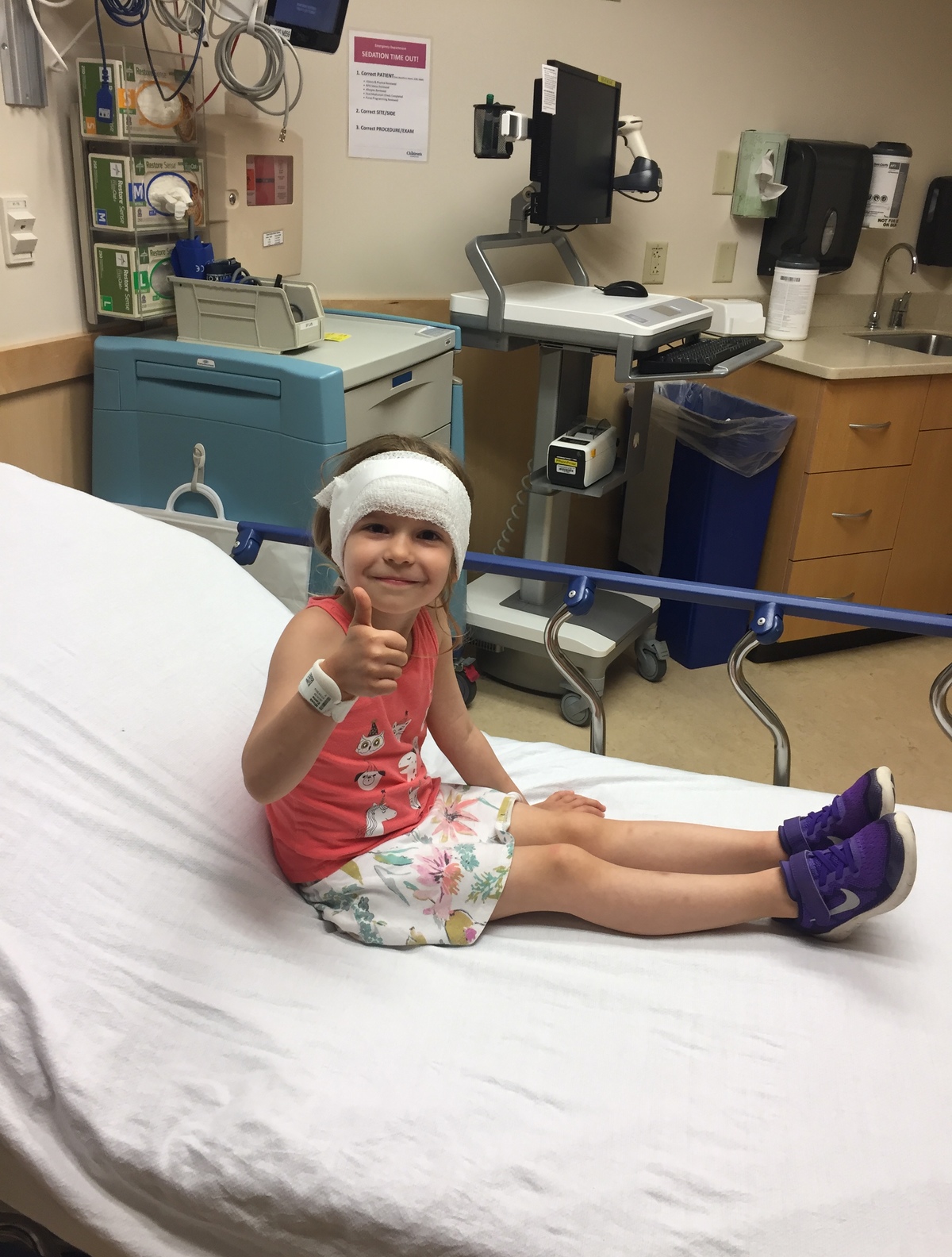 And you then endure days of heat and constant applications of Bacitracin: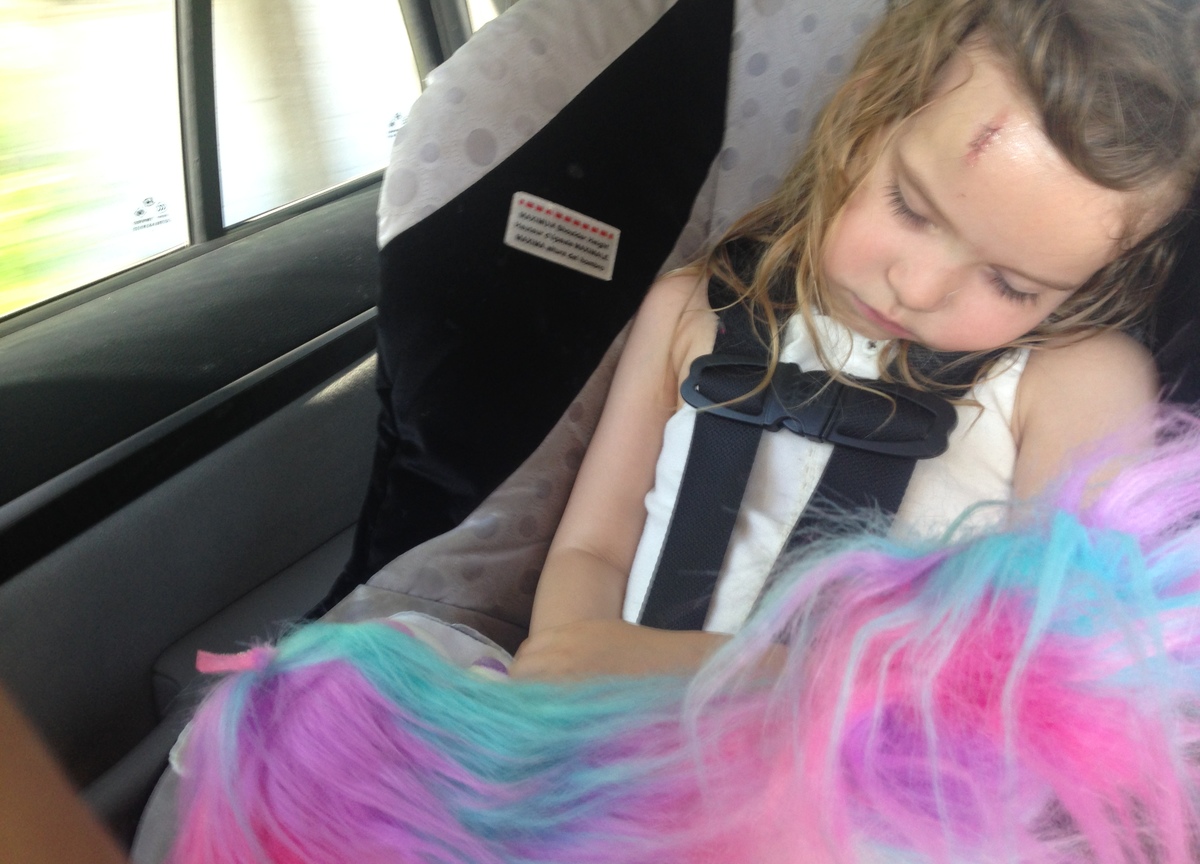 After which your Puppy Surprise named Missy, whom you received after doing a spectacular job listening and holding still at the hospital, comes with you for removal of those stitches, but has her puppies at the doctor's: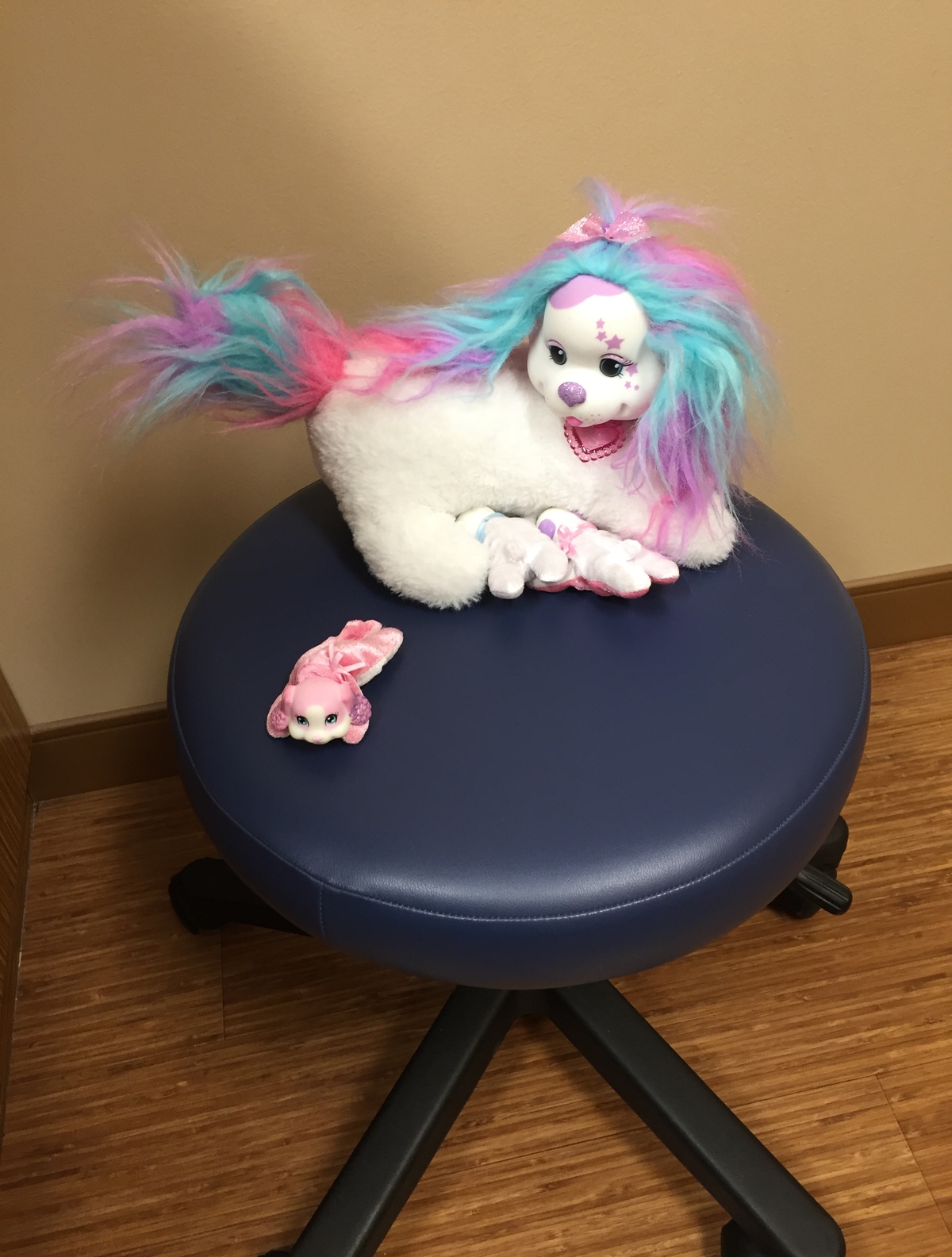 And even though she's having a big day herself, Missy still has time to comfort you when you're waiting to see the doctor.
I'm not going to forget driving straight from work and coming in to see you at your room at Children's, wrapped up in your Mama's hug, new stitches in your head, wanting nothing more than to show me the colorful rainbow popsicle you were eating.
And I'm really really not going to forget that when we were all leaving the hospital together, you wanted to ride home with me, and that I drove around town, watching the sun get lower and lower in the sky, listening to your gentle breathing while you napped away the troubles of a long, long day.