Some library books we've been reading to Ess recently: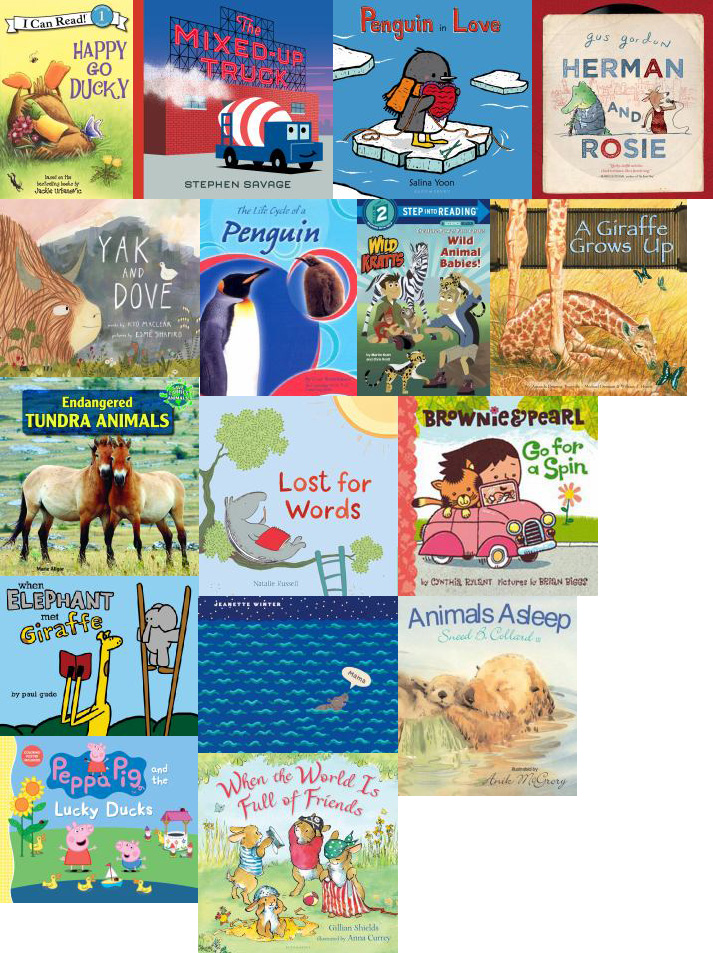 Herman and Rosie is a jazz and NYC-themed love story and when Ess wanted a story read to her in the middle of the night, that's the one she picked. I think she picked it because it's long for a children's book, but it still has a nice gentle pace for late-night.
The Life Cycle of a Penguin is representative of these little (and sometimes not-so-little) factual books that she devours when she's into something. Right now she's really into animals having babies. She's got a birthing center (padded with Kleenex) set up in her room, and after emerging (with plenty of labor sounds — she's very clear that having an animal is difficult for the mother), her stuffed mammals promptly get licked clean by their moms and begin nursing. Lots of nursing. SO MUCH nursing. It's very sweet.
And then When the World is Full of Friends — what a great title. Plus, those illustrations by Anna Currey just make your heart sing, don't they? Mykala and I are going to find something by her to put on our wall.